---
Gates Ag One is catalyzing an open innovation framework around key crops and regions with high potential for impact. This approach also seeks to inform, accelerate and sustain a broader innovation ecosystem.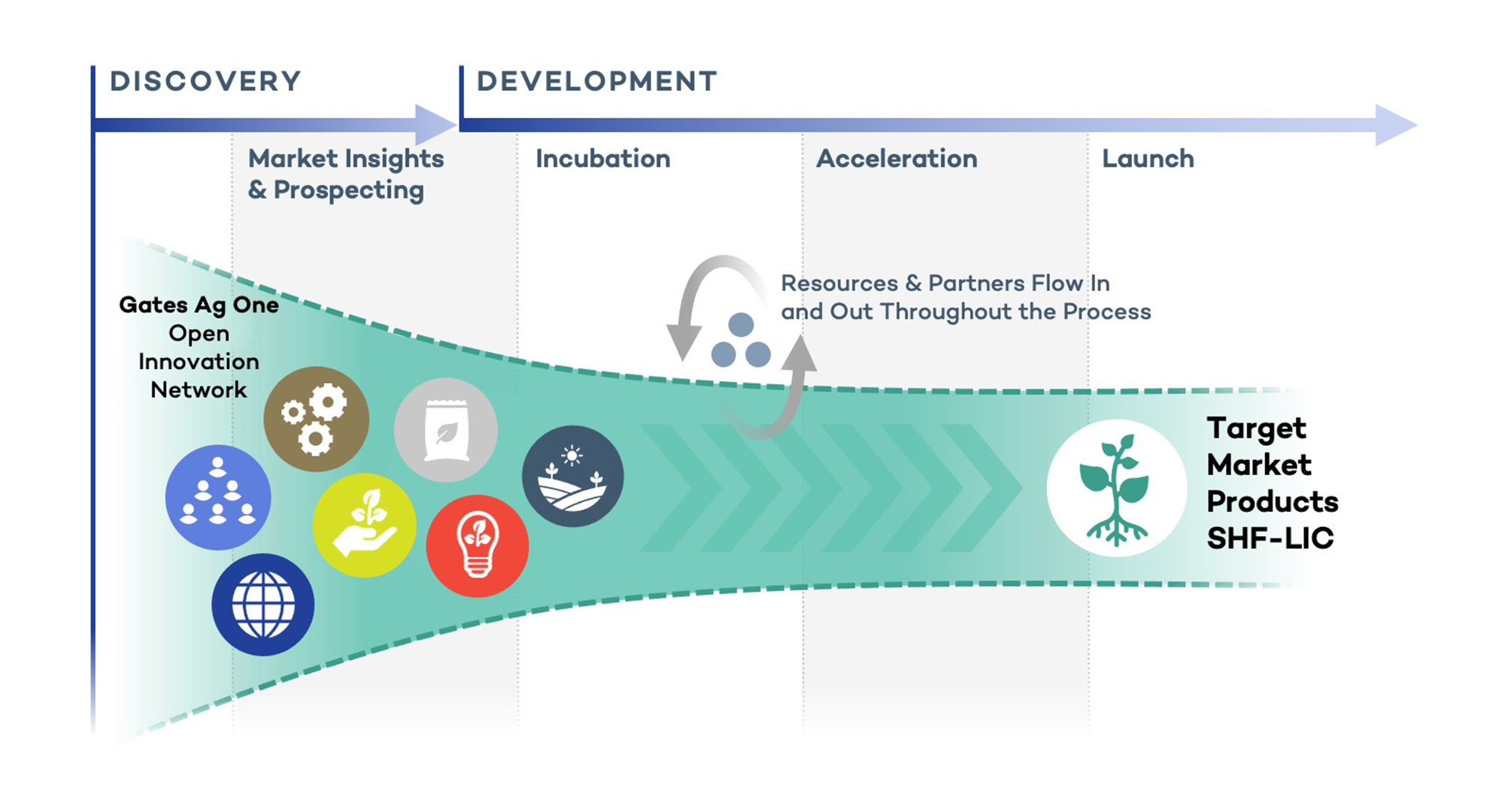 Collaborative innovation offers many benefits:
Innovating within communities unlocks the possibility of new insights and partnerships.
A united network streamlines crop research and development and yields transformative products.
Co-development increases long-lasting value.
Collaboration accelerates progress.
---
OUR Principles
Acceleration
As an accelerator, we are driven by the stark challenges that smallholder farmers face in cultivating crops under increasingly uncertain and difficult conditions. We are also propelled by optimism and driven by our mission to develop improved crops for smallholders and reduce the "time to market" for them to access, and benefit from, these innovations.
Collaboration
Partnerships are essential to our work. Using an open innovation approach, we aim to convene a range of partners and technical providers which bridge sectors and markets. These alliances will help us co-develop cutting-edge, improved varieties and build an enabling environment to ensure they can reach smallholder farmers.
Access
At every step, we aim to advance smallholder farmers accessing improved crops that meet their specific needs. Only when smallholders and our local partners inform our research priorities, will our efforts be meaningful and reflect how issues like climate change, poverty, and gender inequality affect their lives and livelihoods.