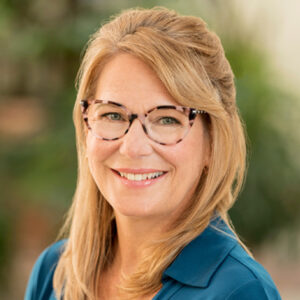 "I want a future where state-of-the-art innovations in crop improvement are first introduced in the Global South, where farmers are most affected by climate change and too many people still have to rely on subsistence food production and food imports for many of their staples."
As Director, Product Development for Gates Ag One, Brigitte leads our efforts in translating cutting-edge research into sustainable and innovative products that can be widely adopted by smallholder farmers to improve livelihoods, local economies, and the environment. She thrives on building highly collaborative, multi-disciplinary teams, and working with our network of international partners to advance improved agricultural solutions and enable local innovations in the places where they're needed most.
Over the past 25 years, Brigitte has worked for numerous seed companies and other organizations in North America and Europe, with projects extending to South America, Europe, and Asia, where she advanced technical products across a broad range of food crops. Brigitte holds a Ph.D. in Plant Molecular Biology and an M.Sc. in Crop Sciences.
---
More Leadership Bios