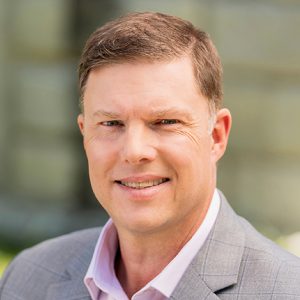 "We're combining world-class technology with an ambition to drive change alongside smallholder farmers — farmers who will be able to choose and access the modern technology they need for a more productive and sustainable future."
As Director, Business Development for Gates Ag One, Trey drives the commercialization of innovative crop science in close collaboration with our public- and private-sector partners to ensure the most effective interventions are accessible to smallholder farmers.
Trey's 28-year career in the agricultural sector has focused on translational technology development for the benefit of farmers and societies across multiple geographies. He first honed his business skills leading academic technology transfer efforts, and then held diverse private-sector business development roles in leading agricultural companies, working in the Americas, Europe, and East and West Africa. Trey's leadership in strategy, marketing, and operations helped launch the first agricultural biotechnology products in Sub-Saharan Africa outside South Africa, supporting increased productivity, resilience, and economic development. Trey holds an MBA and a master's in Agricultural Economics.
---
More Leadership Bios