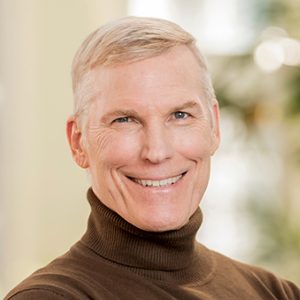 "Farming is an exercise in perseverance. It is continually challenged by the effects of climate change, evolving food demands, and the need to conserve natural resources. We all share the responsibility to drive the type of impact the world needs to create change for those most impacted by these problems."
As CEO of Gates Ag One, Joe sets a visionary and strategic course for our efforts to champion innovations and cultivate global networks that prioritize the needs of smallholder farmers.
Joe began his career on a small, diversified family farm and has dedicated his professional life to improving the world through agricultural advancements. Most recently, he led efforts to strengthen agriculture's adaptive capacity to climate change at the Bill & Melinda Gates Foundation, where he served as a director for its Global Growth and Opportunity Division. Joe brings to our team more than 30 years' experience developing and launching new product inventions and has led breakthrough life-science research at multiple organizations including the Advanced Research Projects Agency in the U.S. Department of Energy. Joe holds a Ph.D. and M.Sc. in Plant, Soil, and Environmental Science, as well as an MBA in Technology Entrepreneurship.
---
More Leadership Bios